Wednesday, January 25, 2006 0:34 AM CST
LOTS OF NEW PHOTOS IN THE COH ALBUM ON THE YAHOO SITE! CLICK THE 3 KIDS ABOVE TO GO TO THE YAHOO PHOTOS!
Click here to see the front-page Union-Bulletin article on Conspiracy of Hope! I tried to scan the full pictures, but it didn't scan well, I'll play with it a bit and scan it later! There was a picture of Dave, the one at the top of the page in the frame Lisa gave me, and a picture of the photo board, too.
Wednesday, January 25, 2006 0:34 AM CST
Here is a picture of Shane teaching Zach to play Dave's guitar. I love the smiles. I hope that Zach will smile when he plays, like Shane does, like Dave did.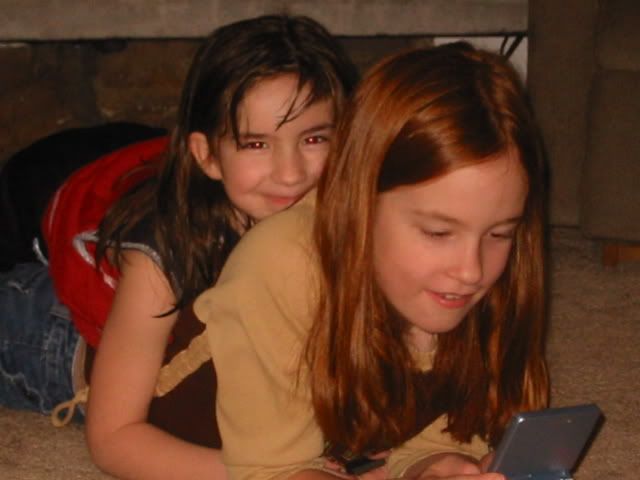 This is what Kate is doing when Zach is playing guitar!
This is what Kenny is doing while Zach is playing basketball.
Here is a picture of Zach and his team. They were AWESOME in Pendleton, going all the way to the championship game and taking second in the tourney....only losing by 3 in the last game. Amazing. And such great kids.
See what I mean? Here is Zach and Ryan helping Zach S out the door. Zach S broke his ankle and is out for the season. Drat!!!
This is the team amusing themselves on the slide in the park between games.
After celebrating a great showing in the b-ball tourney, it was time for all loyal Seahawks fans to make a LOT of noise at the Meyer house. Wish I had got a shot of them with their HONK FOR THE HAWKS! sign that they were waving at all the cars on Bryant street.
And tonight, how do I even begin to describe tonight? Once upon a time, there was a teacher named Dave, who wanted to be a rock star. He and some kids at WaHi, who also had rockin' dreams, got together with some other folks, called themselves "conspirators" and brought a dream to life. Kids (and Dave) sang and danced and played music and made people laugh and cheer and cry. They took money at the door and donated it to a worthy cause. They called it: CONSPIRACY OF HOPE.
The COH concert was always near and dear to Dave's heart, as was his music, his guitar, his desire to make a difference in the place he lived....but nothing was dearer to him than those kids.
Tonight they did a video tribute to Dave. It had clips of some of his COH performances and pictures of him. It was beautiful. I love those kids. They are amazing. Dave loved them all so. And it's obvious, they loved him, too.
Front of shirt.
Back of shirt.
Speaking of amazing kids, Kenny has three businesses signed up for his Recycle for the Cure project, and many, many individuals committed. He has already received 20 cartridges, and I've been notified that more are on the way!
And this morning...there they were on our doorstep! WOW! Thank you, Kathie, you are amazing!
Thank you so much to everyone...spread the word.
We can make a difference.
We are all CONSPIRATORS OF HOPE!
Love, Shelley