Things are crazy...let's see...
since I've updated, we've had Kenny's 16th birthday.
And sweet he is!!
And homecoming week,
with all its festivities...including all those crazy dress up days. Here's Zach, looking like Duran Duran (or maybe Kevin Bacon?)for 80s day. Dave always dressed up for homecoming in the craziest ways and we have a great stash of vintage clothes. We tried to get Kenny to dress like a hippie, but he decided his football shirt was vintage enough for him!
And both boys went to the Homecoming Dance...WOW!
CAN YOU SAY:
HANDSOME TIMES 2??
HOW ABOUT TIMES 5?
OR 8?
MAYBE JUST 3?
Yeah, I thought you could.
PS. Tell me those are NOT white socks, Eric!
Kate's been busy with dance and cousins and friends and helping her mom with home improvement projects. She's been peeling back vinyl flooring and pulling nails and working hard.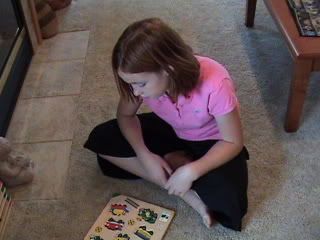 And of course, there's always time to love on Duke a little.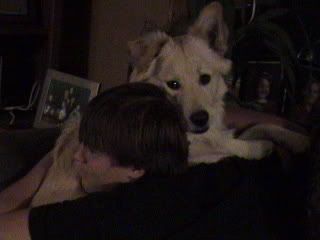 Life is full, life is busy.
Life goes on.
We learn to live this new life.
We even find joy in it.
It's not the same.
It's not as good.
It never will be again.
But it's what we have,
for now.
And for now,
until the promised reunion we so long for,
we choose to embrace it.
And each other.
To make the most of what is left to us,
even when it hurts.
Maybe especially when it hurts.
Because that's what Dave taught us.
"I loved the boy with the utmost love of which my soul is capable and he is taken from me – yet in the agony of my spirit in surrendering such a treasure, I feel a thousand times richer than if I had never possessed it."
William Wadsworth - 1812